Antrim Roofing Services
If you need a roof, we've gotcha covered
About Antrim Roofing Services
Whatever you need Antrim Roofing Services have it covered.  We are roofing contractors specialising in flat roof repairs, PVC and felt roofs.  Because we have over 20 years of experience we have many satisfied customers from Antrim to Newtownabbey and Belfast.  In addition, we have the expertise which enables us as a company to provide the highest quality roofing services.
Specialists in flat roof repairs Belfast
Since we are your flat roofer covering the greater Belfast Area. We can be relied upon to deliver flat roof repairs for roof problems such as leaking roofs and flat roof systems. In addition these include low-maintenance solutions such as PVC Single-Ply Flat Roofing.
Furthermore, we provide flat roof repairs throughout Belfast for both commercial and domestic clients. From flat roof repairs to innovative new flat roof systems we are ideal flat roofers for refurbishment projects and new developments..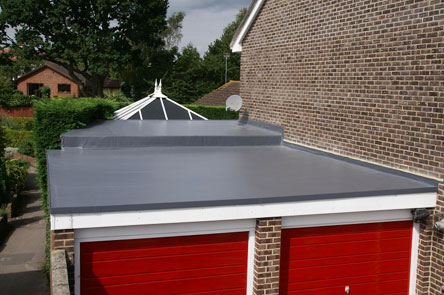 Approved Installers Of Armourplan PVC
Since Armourplan is a polyester-reinforced PVC membrane this makes it suitable for use on a wide range of roofing applications, including refurbishment, flat roof repairs, new build and more specialist installations such as simulated metal roofs. Please view the Armourplan brochure here.
Since Armourplan has a successful track record spanning over 30 years, Armourplan offers many benefits such as:
Approved Installers Of Torch On Felt
Torch on felt is a high performing waterproofing membrane consisting of straight run bitumen. Which heavily modified with APP modified Bitumen and reinforced with non-woven polyester.
The top surface is finished with a mechanically rolled dark/grey coloured slate layer. Which offers excellent bonding with PP film on the 8 cm overlap.The underside finished with a profiled thermofusible film which rapidly melts during the torching operation.
Imperial Black is intended for use as part of a torch-applied built up roofing system for flat and sloping roofs. Furthermore this makes torch on felt, ideal for both new roofs and the repair of existing felt and asphalt roofs.
No obligation quotation
For our services please contact us for a quote!